M.I.S.S. CREW BLOG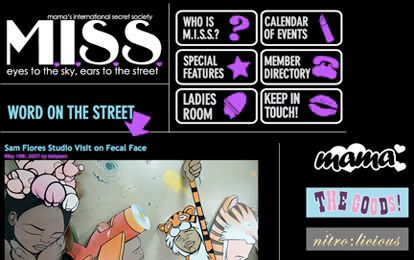 Apart from working on final projects these last couple of weeks, I was also working with Gabriella (
Mama Clothing
) & Liz (
The Goods!
) on redesigning the M.I.S.S. Crew blog (which I also blog on) layout and a couple of other pages. Gabriella & Liz did an amazing job putting the finishing touches on it (the main page and
special features
pages).
Check it:
M.I.S.S. CREW
is grown and sexy and we're excited to announce the re-launch of
MISSCREW.COM
!! Big Thanks to Amanda Lopez for her beautiful photography on our home page.