5 THINGS YOU MAY NOT KNOW ABOUT ME...
1. One of my favorite albums is "Damaged" by Black Flag.
2. I like drinking coffee that's been sitting in the pot for a while — strong and cruddy.
3. I like eating Ocean Spray jellied cranberry out of the can.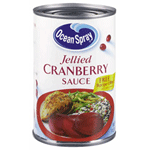 4. I have strange taste in men.
5. I've never been on a trolley car and I live one street over from the Powell Street Trolley Line.