BRENT ROLLINS IS...
...everywhere!
My favorite graphic designer on the planet is (and has been for a very long time)
Brent Rollins
of
Ego Trip
. 7 Years ago (FUUUUNK, 7 years ago!? Yep. 7 years ago...), when people asked me who my favorite designer was and I said
Brent Rollins
, I'd get blank stares (most graphic designers are so behind the scenes that they never reach the status of famed artists). So I'm glad to see the
Ego Trip
dudes doing their trademark tounge-in-cheek thing on VH1 cause it's giving them and Brent's designs a lot of exposure. He really does deserves it...along with the other Ego Trip dudes. From his book designs (
Jeff Chang's "Can't Stop, Won't Stop"
) and his album covers (
"Nia" -Blackalicious
) he never seizes to bring the funk!
Here's were he's been:
On
my Myspace
:)
On my book shelf: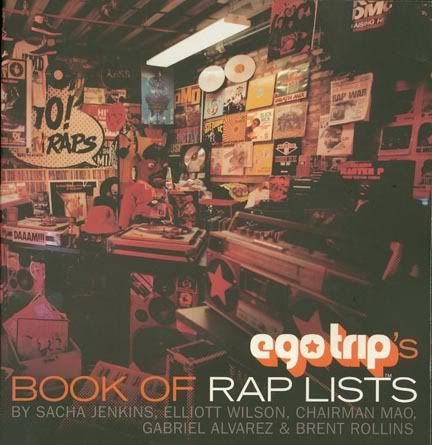 Brent Rollins x Stussy (
Peep the interview
):
Theme Magazine (
Check the article
):